As an admin user, before creating reviews for the first time, make sure you have your review cycle set up correctly. To do this, go to the gear icon in the main navigation, then within the sub navigation select "Company Settings" and "Review Cycles".
To create bulk reviews, go to "Employees" and then select "All Employees". Once there, you can select all employees of select just the ones you need to create reviews for by checking the box next to their name. Once checked, select the "Create Reviews" button.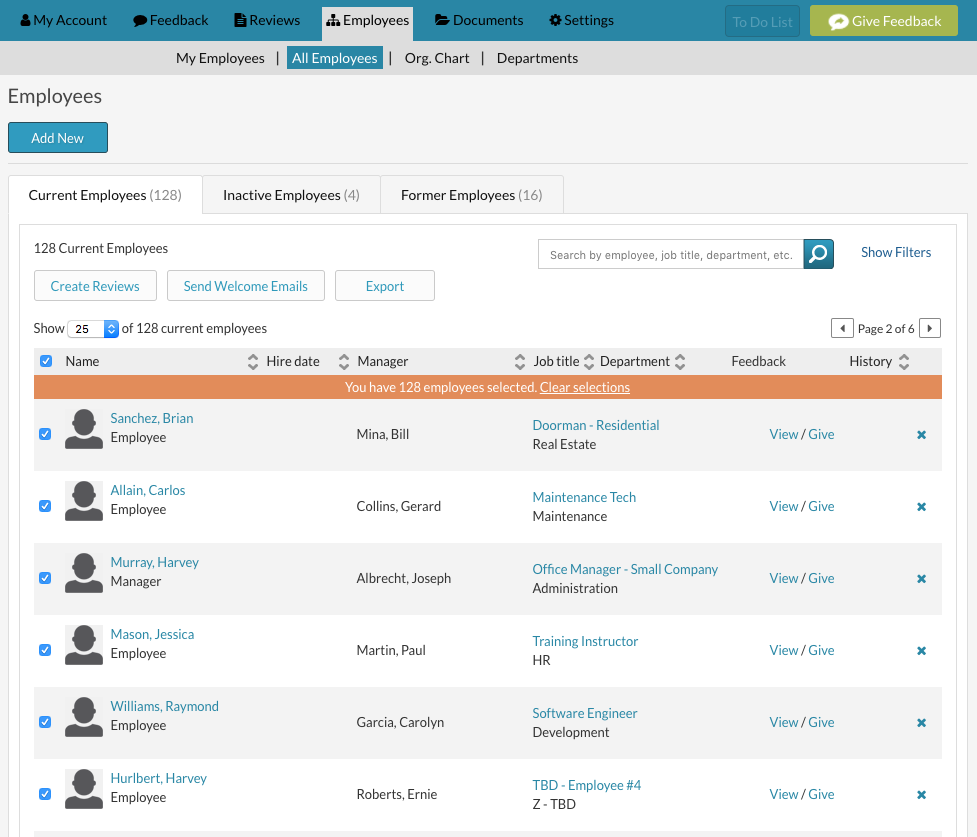 The create review modal appears allowing you to update the title and date. Once done, select "Create Reviews" to finish. 
To create individual reviews, go to the employee profile
and select "Add Review" on the left hand side of the profile
Or at the top of their review list.