Goal setting... it seems to be a painful task for employees and leaders alike.  What should our focus be? How will I measure this?  When should I review for progress?  Is the goal too much or too little?
As simple as these questions are, time and time again we find ourselves struggling to answer them.  We consistently over complicate the process with our attempts to include each and every variable that may effect the goal throughout the review period. This approach ends up with goals that are misunderstood, unobtainable or completely irrelevant to the employee.
To make your goal setting experience efficient and enjoyable, your Threads team suggests utilizing the SMART method: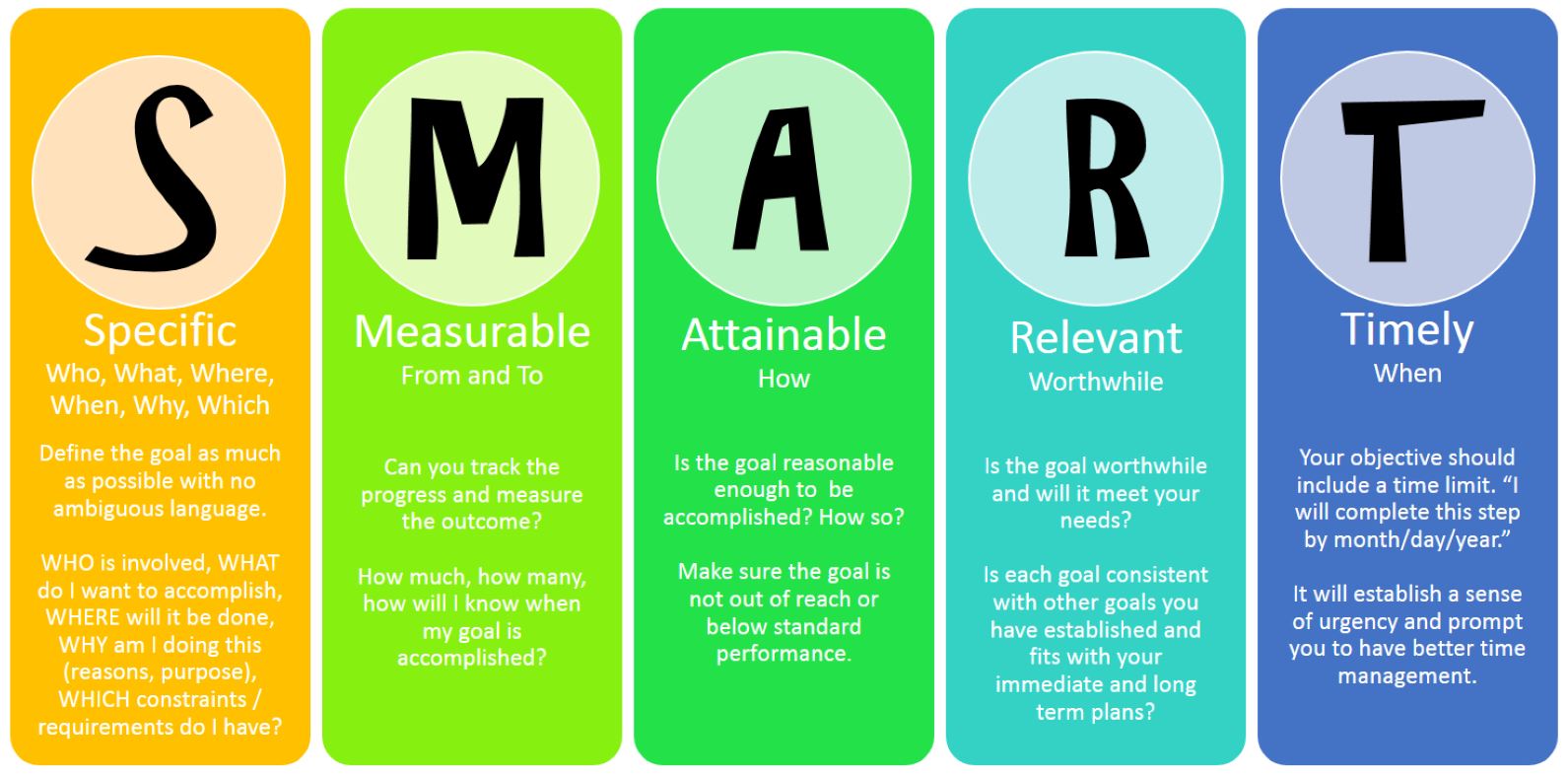 Once your goals have been established, it is important to make them visible and easy to access.  
There are two approaches for adding goals to Threads.
If you want the goals to be scored as part of the review form, you can include them as part of the review criteria in the individual's job description. Currently, the only level allowed to edit review criteria within Threads, is an Administrator.  This article explains how to Edit An Existing Job Description.
If you want to document the goals, without including them in your review scoring, you can add them to the "individual goals" section of the review form for the individual. Both the Administrator and the Manager levels are allowed to document in the "Individual Goals" section of an employees review.  NOTE:  Goals documented in the "individual goals" section are not visible to the employee, until the manager "Releases" the review. Additional information about completing the review, including the "individual goals" section, can be found here: Complete / Finish A Review.
Was this article helpful?  Please let us know at support@threadsculture.com.